Graham Named New Executive Director
---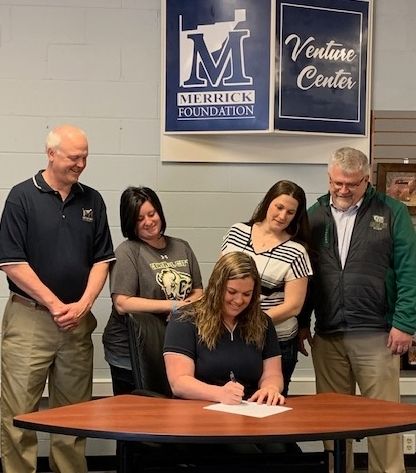 The Merrick Foundation is pleased to announce that Shauna Graham will become its new Executive Director.  Shauna will assume her duties in mid-June and will be working with staff members on orientation prior to assuming her duties.  Merrick Foundation began searching for a new leader in December and is excited to have a "home town" person take the helm. 
Board President, Doug Van Pelt: "We are so blessed to find an individual with Shauna's qualifications.  When the Foundation Board first began looking for a new Executive Director, the primary attributes we identified included experience working with a Foundation, an advanced degree and administrative experience.  We were also looking for a confident individual, comfortable in group settings and willing to learn.  Having been raised in Merrick County, familiar with its people and their needs was an added strength.  Shauna meets all of those criteria and more! The Board recognized that replacing a selfless leader such as Chuck Griffith would be a difficult task.  We believe Shauna will be up to the task."
Shauna received her Bachelors of Science in Business Administration at UNK with an emphasis in Finance and a minor in Marketing/Management.  She Received a Master's of Business Administration from UNK with a concentration in Human Resources. Shauna worked in the financial field, marketing, and customer service before shifting to a career in health care, first for the Howard County Medical Center and later, the Merrick Medical Center.
"I'm so excited and honored to be joining the great staff and incredible Board at the Merrick Foundation," states Graham.  "It's very important to me to be able to work in and help our community, as it has done so much for me and my family.  You do not have to look very far to see all of the incredible programs and organizations the Merrick Foundation has helped support.  Chuck has done a phenomenal job during his time as Director, and I look forward to continuing to grow what he has worked so hard to develop."