Merrick Foundation Adds Three New Board Members
---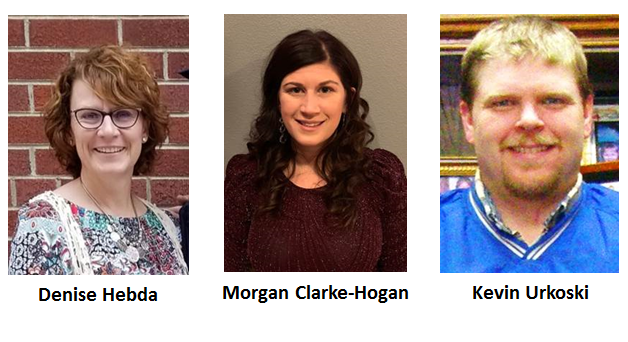 The Evening of Impact was the end of an era for outgoing board members Rodney Lee, Sheri Wruble and Tara Urkoski.  It was the beginning of one, however, for three new faces: Denise Hebda, Morgan Clarke-Hogan and Kevin Urkoski.  Each will serve a five year term.  "We are beyond excited for Denise, Morgan & Kevin to join our board.  Each brings a unique perspective and we are excited to continue to move forward with our plans for 2020 and beyond," states Shauna Graham, Executive Director.
Denise Hebda
Denise is a graduate of David City High School.  She received her Bachelor of Science in Elementary Education and Special Education from the University of Nebraska at Lincoln, and her Master's Degree in Curriculum and Instruction from Wayne State College. She currently works in Special Education at Twin River High School.  Denise lives in Silver Creek her husband Ray. They have five children: Grant, Craig, Lana, Ross and Kirk.
Morgan Clarke-Hogan
Morgan Clarke-Hogan received her Associate's degree in Business and Marketing from Southeast Community College and her Bachelor's degree in Business from Bellevue University. She is currently the General Manager of both the Central City Mall and Osceola Foodmart.  Morgan currently lives just outside of Central City with her husband Donald.  They have three children:  Kiyana, Braxton & Kendrick. 
Kevin Urkoski
Kevin is a graduate of Clarks High School.  He received Bachelor's degrees from both Midland Lutheran College as well as the University of Nebraska at Kearney. He is currently an Insurance Agent for Myers Insurance in Clarks. Kevin lives in Clarks with his wife Shelly, and their four children: Lane, Wyatt, HallieJo and Breyer.